Workshops
Our workshops are designed for companies looking for employee training and for the individual.
One of the most effective ways to increase productivity is to invest in employee training and self-development! By providing relevant training and fostering self-development, you can improve employee morale and job satisfaction. You can also increase their capacity to adopt new technologies and methods.
The best way for individuals to increase the ability to navigate their career is by ensuring that they are life-long learners! We offer a variety of self-improvement workshops that are designed to help you make better life and career choices.
Click on each category below to view a list of offerings.
Workshops
Our workshops are designed for companies looking for employee training and for the individual.
One of the most effective ways to increase productivity is to invest in employee training and self-development! By providing relevant training and fostering self-development, you can improve employee morale and job satisfaction. You can also increase their capacity to adopt new technologies and methods.
The best way for individuals to increase the ability to navigate their career is by ensuring that they are life-long learners! We offer a variety of self-improvement workshops that are designed to help you make better life and career choices.
Click on each category below to view a list of offerings.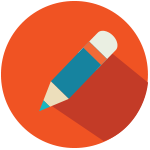 The meaning of Soft Skills can sometimes be difficult to describe. It can be that unique attribute or characteristic that facilitates great communication or the special way that you show confidence in a challenging situation. With our 10 Soft Skills You Need workshop, participants will begin to understand how important it is to develop a core set of soft skills as they discover key soft skills everyone should have.
For the better part of every day, we are communicating to and with others. Our Communication Strategies workshop will help participants understand the different methods of communication and how to effectively utilize each of them. These communication strategies can provide a great benefit for any organization and its employees as they will trickle down throughout the organization and positively impact everyone involved.
In the past few decades, psychologists and business people alike have discovered that successful problem solvers tend to use the same type of process to identify and implement the solutions to their problems. This process works for any kind of problem, large or small.
The Creative Problem-Solving workshop will give participants an overview of the entire creative problem-solving process, as well as key problem-solving tools that they can use every day.
We live in a knowledge-based society, and the more critical you think, the better your knowledge will be. Critical Thinking provides you with the skills to analyze and evaluate information so that you can obtain the greatest amount of knowledge from it.
This workshop will provide you with the skills to evaluate, identify, and distinguish between relevant and irrelevant information. It will lead you to be more productive in your career and provide a great skill in all areas of your life.
Delivering Constructive Criticism can be a most challenging tasks for anyone, but if done correctly, it can provide great benefits to your organization. Constructive criticism provides the ability for management to nullify problematic behaviors and develop well rounded and productive employees. Through this workshop, participants will gain valuable knowledge and skills that will assist them with delivering this type of feedback.
Emotional intelligence describes the ability to understand one's own feelings, as well as the feelings of others and how these emotions can influence motivation and behavior. The concepts of Emotional Intelligence have been around since at least the 1900's, but the term was first introduced by Wayne Payne in 1985.
Our Emotional Intelligence workshop will provide participants with an understanding of emotional intelligence concepts and how to define and practice self-management, self-awareness, self-regulation, self-motivation, and empathy.
With its focus on fairness and creating an easy decision-making process, facilitation is often referred to as the new cornerstone of management philosophy. Our Facilitation Skills workshop will give participants an understanding of what facilitation is all about, as well as some tools that can be used to facilitate meetings and help any organization make better decisions.
We've all met that dynamic, charismatic person that just has a way with others, and has a way of being remembered. The Interpersonal Skills workshop will help participants work towards being that unforgettable person by providing communication skills, negotiation techniques, and tips on making a memorable impact. Participants will also identify the skills needed to start a conversation, move a conversation along, and progress to higher levels of conversation.
The Meeting Management workshop is designed to give participants the basic tools needed to initiate and manage their meetings. Participants will learn planning and leading techniques that will instill the confidence to run a meeting that will engage attendees and leave a positive and lasting impression. This workshop will also cover the needed skills to plan and implement a successful meeting.
Although people often think of boardrooms, suits, and million-dollar deals when they hear the word negotiation, the truth is that we negotiate all the time. Through the Negotiating Skills workshop, participants will gain an understanding of the basic types of negotiations, the phases of negotiations, and the skills needed for successful negotiating.
Networking – according to Merriam Webster, is "the exchange of information or services among individuals, groups, or institutions; specifically:  the cultivation of productive relationships for employment or business." With our Networking Outside the Company workshop, participants will gain understanding of how important it is to develop a core set of networking skills.
Networking has become a crucial part of the world today. Most people are aware of external networking and primarily focus on that. However, it is important to also pay attention to internal networking, or networking within the company.
Through the Networking Within the Company workshop, participants will learn how internal networking is changing the workforce and gain new perspective on networking and what benefits can come from fully utilizing and making connections.
Developing good organizational skills is an investment that will provide benefits for years. To be successful means to be organized. Throughout this workshop your participants will be given the tools necessary in developing better Organizational Skills. Through the Organizational Skills workshop, participants will be given the tools needed for developing improved productivity, better management, and an overall increase in professional growth.
Servant leadership can seem like contradicting terms, but it is becoming a very popular tool in many businesses. Servant leadership is a philosophy that involves focusing on others (i.e. your employees) and their success to build better professional relationships that can benefit both manager and employee.  With our Servant Leadership workshop, participants will discover the specifics on how servant leadership works and how it can benefit both leaders and employees!
Social Intelligence is about understanding your environment and having a positive influence. Through the Social Intelligence workshop, participants will become more confident in their social situations by learning how to express and interpret social cues.
They will also learn how to create positive connections and increase their influence during social situations. Improving social skills through active listening, understanding body language, and being more empathic will give participants the advantage in their interactions.
Social Learning is an effective way to train your employees through modeling positive behaviors. It is a great way to promote cohesion and involvement as it builds a culture of learning. With our Social Learning workshop, participants will learn the best way to conduct role plays, share best practices, and provide constant and immediate feedback.
Supervising others can be a tough job. Between managing your own time and projects, helping your team members solve problems and complete tasks, and helping other supervisors, your day can fill up before you know it.
The Supervising Others workshop will help supervisors become more efficient and proficient, with information on delegating, managing time, setting goals and expectations (for themselves and others), providing feedback, resolving conflict, and administering discipline.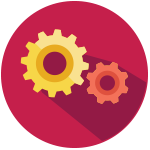 Administrative office procedures may not be glamorous, but they are essential to the success of any enterprise. A well-run office reduces miscommunications and helps to eliminate common errors.
With our Administrative Office Procedures workshop, participants will gain understanding on how to create an Administrative Office Procedure binder, which demonstrates professionalism and efficiency in an organization or office setting.  It is also a marvelous instrument for quick reference and utilization.
Numbers! Numbers! Numbers! Wherever you go, you are bound to see them, on addresses, license plates, phones, prices, and of course, money!
Some of us enjoy dealing with numbers while others may have a fear of them, or even a phobia. For those of you who have already recognized and appreciate the impact that numbers actually have on just about everything, you deserve a cookie. Welcome to Basic Bookkeeping!
Money matters can be intimidating for even the smartest people. However, having a solid understanding of basic financial terms and methods is crucial to your career.
The Budgets and Financial Reports workshop will give you a solid foundation in finance. We'll cover topics like commonly used terms, financial statements, budgets, forecasting, purchasing decisions, and financial legislation.
A company's ethics will determine its reputation. Good business ethics are essential for the long-term success of an organization. Implementing an ethical program will foster a successful company culture and increase profitability. Developing a Business Ethics program takes time and effort, but doing so will do more than improve business, it will change lives.
This workshop examines Business Etiquette basics, most importantly to be considerate of others, dress/appearance, the workplace versus social situations, business meetings, proper introductions and 'the handshake', conversation skills/small talk, cultural differences affecting international business opportunities, dealing with interruptions, and proper business email and telephone etiquette.
The loss of valuable leadership can cripple a company. Business succession planning is essentially preparing successors to take on vital leadership roles when the need arises and it is essential to the long-term survival of a company.
Whether it is preparing someone to take over a position of leadership in a corporation, or the sole proprietor of a small business, Business Succession Planning will teach you the difference between succession planning and mere replacement planning.
Crisis Management is as important as finance management, personnel management, etc.  Having a clear and effective program and plan for an event is critical not only to your survival, but to the profitability and possibly the survival of the company.  Being able to identify risk, assess the situation and respond appropriately is important, and requires not only training, but practice.
Each and every one of us serves customers, whether we realize it or not. The Customer Service workshop will look at all types of customers and how we can serve them better and improve ourselves in the process. Participants will be provided with a strong skillset, which includes in-person and over the phone techniques, dealing with difficult customers, and generating return business.
Customer support used to mean a face-to-face conversation with a customer, or a phone call.  Today, technology has changed how we approach customer support.  It now encompasses the internet, websites, webchats, and even smart phone apps.
With our (Non-Telephone) Customer Support workshop, participants will discover new opportunities in customer support services via the internet, but also how to use these opportunities to their advantage.
Successful event planning starts with possessing good communication skills, being highly organized, and having the ability to follow up with vendors until completion.  With our Event Planning workshop, participants will learn how to anticipate and solve common planning issues for any small event such as informal gatherings, up to complex meetings.
Being an Executive or Personal Assistant is a unique position that requires a variety of skills. Whether you are updating schedules, making travel arrangements, minute taking, or creating important documents all must be done with a high degree of confidentiality.
Our Executive and Personal Assistants workshop will show participants what it takes to be a successful assistant. Participants will gain knowledge on how to effectively manage a schedule, organize a meeting, and even how to be a successful gatekeeper.
Merriam-Webster defines the term high performance as: better, faster, or more efficient than others. High performance teams are organizations, teams, or groups that are focused on achieving the same goals. With our High Performance Teams workshop, participants will gain understanding on how important it is to develop a core set of skills to position their team for great success.
Microsoft Project is a sophisticated project management software application that can assist project managers with planning, assigning resources, tracking progress, managing budgets, analyzing workloads for projects, and much more.
Participants in the MS Project Essentials workshop will learn how to use the basic features of MS Project.  The workshop is designed to teach participants a basic understanding of this application in a practical way and incorporate a hands-on approach to learning.
In the past few decades, organizations have discovered something incredible: the principles that have been used to create enormous successes in large projects can be applied to projects of any size to create amazing success.
The Project Management workshop will give participants an overview of the entire project management process, as well as key project management tools that they can use every day. Working with project planning documents, such as needs assessments, risk management plan, and a communication plan will provide benefits throughout your organization.
Intuit QuickBooks is a popular accounting and payroll software application designed for small to medium size businesses. It is packed with powerful, user-friendly features and tools to keep you organized and save you time.
The QuickBooks Essentials workshop will teach participants how to navigate the basic features, enter sales income from customers, track company expenses, manage invoicing and payments, reconcile transactions, generate reports, and much more. Common errors to avoid will be discussed, along with helpful tips & tricks to get the most out of the software.
The meaning of Telephone Etiquette can sometimes be difficult to describe.  It can be a unique attribute or characteristic that facilitates great communication, inside and outside the office.
With our Telephone Etiquette workshop, participants will gain understanding on how important it is to develop better telephone communication skills.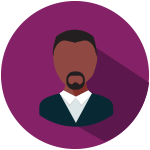 Dealing with conflict is important for every organization no matter what the size. If left unchecked, it can lead to lost production, absences, attrition, and even law suits.
In the Conflict Resolution workshop, participants will learn crucial conflict management skills, including dealing with anger and using the Agreement Frame. This workshop will give participants a seven-step conflict resolution process that they can use to resolve conflict disputes of any size.
Management must be effective for the success of any business. Unfortunately, it is all too easy to overlook the training and development of new managers. With our Developing New Managers workshop, participants will gain understanding on the value of investing in employees and developing management. By focusing on development opportunities, participants will establish a culture that retains top talent and improves succession planning.
When you think of staff motivation, many things may come to mind: more money, a bigger office, a promotion, or a better quality of life. The truth is, no matter what we offer people, true motivation must come from within.
The Employee Motivation workshop will give participants several types of tools to become a great motivator, including goal setting and influencing skills. Participants will also learn about five of the most popular motivational models, and how to bring them together to create a custom program.
Employee Onboarding is an important and vital part of any company's hiring procedure. Hiring, training, and bringing new employees on board cost a lot of money and can be a major investment.
Our Employee Onboarding workshop will help participants design and implement an onboarding process that will increase employee satisfaction and engagement.
Being appreciated is a basic human feeling and reaps great rewards. Recognizing employees through various recognition programs is a fantastic investment. Employee recognition programs have been shown to increase productivity, employee loyalty, and increased safety.
Through our Employee Recognition workshop, participants will recognize the value of implementing even the smallest of plans. The cost of employee recognition is minimal in relation to the benefits that will be experienced.
Hiring a new employee is one of the largest investments you can make in business, but many companies simply wait for talent to come to them. Simply advertising an open position and hoping that you find the right talent does not guarantee that you will find the best people for the jobs in your organization. This workshop will provide the Employee Recruitment skills that your hiring department needs to help them interview and recruit the right employees for you.
As older workers delay retiring and younger workers are entering the workforce, this creates a multi-generational workplace that can sometimes present communication problems and conflicts, but the benefits of this diversity can far outweigh any adversities.
The Generation Gaps workshop will help participants understand the various generations represented in their workplace, what motivates them, and how to leverage the benefits of generation gaps. Learning how to deal with generation gaps at work will help you become a better manager or co-worker.
A healthy employee is a happy and productive employee, which is a goal for every organization. Our Health and Wellness at Work workshop will be beneficial to those who want to create a "Culture of Wellness" within their organization. Participants will touch on common issues such as smoking cessation, nutrition & weight loss, and preventative care.
In recent years, tasks that were originally thought to fall under the responsibility of the human resources department have become a part of many managers' job descriptions. The sharing and diffusion of these tasks throughout the organization has had an impact particularly on those that are not equipped with the skills or knowledge to deal with these issues.
The Human Resource Management workshop will provide managers with the basic tools to handle numerous human resource situations such as interviewing, orientation, safety, harassment, discrimination, violence, discipline, and termination.
Manager Management takes a special type of leader. This workshop will expand participant's knowledge and provide a way for them to teach and lead new and experienced managers. As every manager knows, learning never stops. This workshop will have something for everyone.
Onboarding new employees is a secure investment that will assist newly hired employees in developing their skills, knowledge, and value within the company. The Millennial Onboarding workshop will provide participants with a structured set of procedures that will enhance the entire onboarding process to run smoother and produce greater success.
You have likely experienced some form of Office Politics. Working with different personalities, opinions, backgrounds, and ethics is a challenge in any environment. It is an inevitable fact that when people are working together personalities can and will clash.

Office Politics it is about creating and maintaining better relationships. It is about communicating and working with your peers and colleagues in a way that is mutually beneficial. Employees who understand the positive aspects of Office Politics are better team members and end up being more successful and productive.
We are being flooded with Social Media invitations and updates. Web-based communication icons like Twitter, Facebook, YouTube, and LinkedIn are dominating the way we interact with each other. Social media has become a time eater, and businesses are quickly becoming aware of the drain it can have on productivity.
In the Social Media workshop, participants will discuss the meaning of social media, how it affects the work environment, and its benefits and pitfalls. This workshop will provide participants with the knowledge and tools to build and maintain a social media policy within their organization.
For most of us, teamwork is a part of everyday life. Whether it's at home, in the community, or at work, we are often expected to be a functional part of a performing team. Having a strong team will benefit any organization and will lead to more successes than not.
The Teamwork and Team Building workshop will encourage participants to explore the different aspects of a team, as well as ways that they can become a top-notch team performer.
With the world becoming more mobile and diverse, diversity has taken on a new importance in the workplace. Your participants will be able to use strategies for removing barriers and stereotypes, and to encourage diversity in the workplace and even through their community.

The Workplace Diversity workshop will help participants understand the concept of diversity and what steps can be taken to create a more diverse environment at work and at home.
Harassment can be based on a variety of factors such as race, sex, and disability. Experiencing uncomfortable situations in the workplace may be more than an offense against an individual. Some acts of harassment are against the law, which is why this is an important topic for every organization.
The Workplace Harassment workshop will provide participants with the tools necessary to recognize harassment in the workplace as well understand their rights and responsibilities under the law, with regard to safety in the workplace.
It is important to treat everyone in the workplace with respect and dignity. Workplace harassment is illegal and destructive to any organization and it must be identified, discouraged, and prevented in order to keep a hostile work environment from developing.
The Workplace Violence workshop will help participants to identify and address violence in the workplace, as well as give them the tools to develop their own Workplace Harassment Policy.
In the United States today, women make up half of the workforce. Unfortunately for women, their male colleagues are promoted at a much higher rate. Women offer great work ethics and bring diversity to the workforce, but many times it goes unnoticed.
With the Women in Leadership workshop, participants will learn how women are changing the workforce and the steps organizations can employ to develop women leaders. Participants will gain a new perspective on the workforce, and what benefits can come from hiring and promoting women to elevated positions.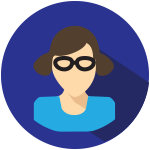 Anger can be an incredibly damaging force, costing people their jobs, personal relationships, and even their lives when it gets out of hand. However, since everyone experiences anger, it is important to have constructive approaches to manage it effectively. The Anger Management workshop will help teach participants how to identify their anger triggers and what to do when they get angry.
Self-confidence and assertiveness are two skills that are crucial for success in life. If you don't feel worthy, and/or you don't know how to express your self-worth when communicating with others, life can be very painful. The Assertiveness and Self-Confidence workshop will assist participants with defining and understanding assertiveness and self-confidence (in general and personally) and how to develop these skills in their day-to-day lives. Once acquired, these skills can have a positive impact and provide opportunities and benefits for participants in their professional and personal lives.
Children have an innate creative ability when they are born, but over time, adults seem to lose their creative edge. With our Developing Creativity workshop, participants will learn how to remove barriers that block or limit their creativity. They will improve their imagination, divergent thinking, and mental flexibility. Participants will learn mind mapping, individual brainstorming, and how to recognize and look for what inspires them to be more creative.
Goal Setting is one of the most basic and essential skills someone can develop. What makes a good goal? Our Goal Setting and Getting Things Done workshop will cover strategies to help participants overcome procrastination. We touch on goal characteristics, time management, making a to do list, and what to do when setbacks occur. This workshop will provide the knowledge and skills for participants to complete more tasks and get things done.
Customer service is a vital skill in the job world today.  Great customer service enhances a company's ability to fulfill their customers wants and needs. Our Handing a Difficult Customer workshop provides participants with knowledge and skills on how to engage customers properly and the benefits afforded to both employee and customer from mastering this skill. Participants will also gain a new perspective on how to react to difficult customers and produce a positive outcome that yields a satisfied, repeat customer.
The workplace is one of the leading locations where people experience stress and anxiety. Every employee will encounter these feelings at some point during their career. Our Managing Workplace Anxiety workshop will provide participants with important skills and resources to recognize and manage workplace anxiety. By identifying these symptoms and coping skills employees and managers will be better suited to deal with these common situations.
As we grow, we learn to become leaders. Being a leader is natural for some and a learned behavior for others.  No matter what path we followed to become a leader, it is important to remember that we must lead ourselves before we can lead others. With our Self-Leadership workshop, participants will discover the specifics on how to be a better leader for themselves and for others. Participants will be able to guide themselves in positives ways, which equals success!
Personal Branding is the act of identifying your assets, characteristics, strengths, and skills as an individual. Understanding personal branding can provide advantages in a participant's personal and professional life. With our Personal Branding workshop, participants will be able to share their vision and passions with others in their organization.
If you're one of those individuals who wish they had more time in their day, this workshop is for you! Through the Personal Productivity workshop, participants will be shown how to organize their lives and find those hidden moments. Participants will learn how to establish routines, set goals, create an efficient environment, and use time-honored planning and organizational tools to maximize their personal productivity.
A good proposal doesn't just outline what product or service you would like to create or deliver. It does so in such a way that the reader feels it is the only logical choice. The Proposal Writing workshop will take participants through each step of the proposal writing process, from understanding why they are writing a proposal; to gathering information; to writing and proofreading; through to creating the final, professional product. Participants will also explore the most common types of proposals.
According to a 1973 survey by the Sunday Times of London, 41% of people list public speaking as their biggest fear. Mastering this fear can be a great ego booster, not to mention a huge benefit to your career. The Public Speaking workshop will provide participants with basic public speaking skills, including in-depth information on how to develop an engaging program and deliver a presentation with power. Through this workshop, participants will become more confident and relaxed in front of an audience, which will translate into a successful speaking event.
Positive and negative stress is a constant influence on all of our lives. The trick is to maximize the positive stress and to minimize the negative stress. The Stress Management workshop will give participants a three-option method for addressing any stressful situation, as well as a toolbox of personal skills, including using routines, relaxation techniques, and a stress log system. They will also understand what lifestyle elements they can change to reduce stress.
Personal time management skills are essential for professional success in any workplace. Those who are able to successfully implement time management strategies are able to control their workload rather than spend each day in a frenzy of activity reacting to crisis after crisis. The Time Management workshop will cover strategies to help participants learn these crucial strategies. Participants will be given a skill set that include personal motivation, delegation skills, organization tools, and crisis management. We'll cover all this and more during this workshop
Having a balance between work and home life can be a challenge. With this challenge come great rewards when it is done successfully. The Work-Life Balance workshop will show how to focus on the important things, set accurate and achievable goals, and communicate better with your peers at work and your family at home.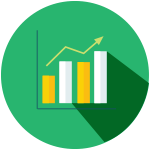 Coaching is not just for athletes. More and more organizations are choosing to include coaching as part of their instruction. Coaching salespeople, when done correctly, will not only increase sales, it will have a positive impact on the community and culture of a company. With our Coaching Sales People workshop, participants will discover the specifics on how to develop coaching skills.
In the age of online shopping and technology, in-person sales can easily be ignored. Do not overlook, however, the importance of personal contact. You never know when or where you will meet your next customer, and it is important to make a good impression. With our In-Person Sales workshop, participants will discover the specifics of what it means to become an effective salesperson, and the steps to success.
Marketing has changed dramatically over the last couple of decades and the Internet is a marketer's dream come true, especially with Social Media, as you have a low-cost marketing tool that can reach a large audience. Internet Marketing Fundamentals will provide participants with a great set of skills to market their business online.
Marketing is an essential element for every business. It can be that one missing piece of the puzzle, that when it fits, the big picture is revealed. In Marketing Basics, participants will be introduced to marketing concepts and their benefits. This workshop will provide the basic knowledge needed to enhance participants' ability to build and grow their business.
Media and public relations are the most successful methods of communicating your value to those around you. Furthermore, good networking skills enable you to tap into those relationships you already have and increase the scope of your network. In this workshop, participants will gain knowledge needed to effectively manage their image and value by forming solid networks through strategic communication planning. The Media and Public Relations workshop is designed to provide practical and hands-on tools that will give participants a skillset in dealing with the media and the public.
Everyone can always use some inspiration and motivation. Finding the right incentive for each member of your sales team is important as motivation works best when it is developed internally. Motivating Your Sales Team will help participants create the right motivating environment that will shape and develop their sales team with the right attitude and healthy competition. Instilling that unique seed which grows the motivation in your team will ensure an increase in performance and productivity.
Experiencing a sales objection can be a disheartening event. Through this workshop, participants will learn how to eliminate the objection and push through to get that sale. Even the best quality services or items can be turned down and learning how to overcome these denials will be of great benefit.
Prospecting and Lead Generation is the method of making links which may lead to a sale or other promising result. Through our workshop, participants will begin to see how important it is to develop a core set of sales skills. By managing and looking at the way people interact and seeing things in a new light, participants will improve on almost every aspect of their sales strategy.
Although the definition of a sale is simple enough, the process of turning someone into a buyer can be very complex. The Sales Fundamentals workshop will give participants a basic sales process, plus some basic sales tools that can be used to seal the deal, no matter what the size of the sale. Participants will become more confident, handle objections, and learn how to be a great closer.
Social media is a staple of modern life. It is so enmeshed in the way that we communicate that companies have little choice but to engage social media as part of their marketing strategy. With our Social Media and Marketing workshop, participants will discover the specifics of how to effectively use social media marketing, along with its pros and cons.
No one is born a sales person.  No one has a special gift that makes customers buy products/services.  Everyone can however, learn how to sell successfully.  With our Top 10 Sales Secrets workshop, participants will discover the specifics on how to develop traits that will make them successful sales people and how to build positive, long lasting relationships with their customers!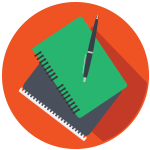 Creating a Great Webinar is all about providing a great interaction between the presenter and the audience. Your participants will develop the skills needed to promote, host, or facilitate a great Webinar for your company. Sharing your passion and knowledge with a Webinar is the best way to reach many with the power of one.
Creating a Lunch and Learn session can be a low-cost training option for companies and a great way to introduce a new topic or give a small demonstration on a new product or service. In this workshop, participants will be shown the criteria involved in creating a great lunch and learn environment.
Although we all know that training can have many amazing benefits, sometimes it can be hard to prove those benefits and attach a dollar value to training. In our Measuring Results from Training workshop, participants will be presented with different ways to evaluate training progress, and how to use those outcomes to demonstrate the results that training brings.
Many studies have found that public speaking is the number one fear amongst most people, outranking flying, snakes, insects, and even death. Ironically, it is also one of the skills that can make or break a person's career. This workshop will provide participants with useful Presentation Skills that will make speaking in public less terrifying and more enjoyable. Topics covered will include creating a compelling program, using various types of visual aids, and engaging the audience.